The Fundamental Ethos of Sapporo Medical University Hospital
Sapporo Medical University Hospital aims to provide safe and high quality medical services which will always meet the criteria of trustworthiness and reliability that patients and the public at large expect. We place great emphases on advanced medical research and development and work to nurture highly-skilled medical professionals with a rich sense of humanity, who will ceaselessly contribute to the health care of the people of Hokkaido.
Hospital Overview
Sapporo Medical University Hospital has facilities in 29 clinical divisions and 938 inpatient beds. It provides advanced, state-of-the-art medical care, such as emergency medical care, cancer treatment and regenerative medicine, and also plays a significant role as a medical institution that assists the development of local medical services and accepts patients from remote areas in Hokkaido in cases of disasters. In 1996, the hospital was certified as an advanced treatment facility capable of providing advanced medical treatment, developing medical technologies, and offering training. In 2002, Hokkaido's first advanced emergency medical care center was established within the hospital to accept critical emergency patients and provide advanced specialized medical treatment. The hospital also functions as an AIDS treatment core hospital (HIV Hokkaido Regional Hospital), a core disaster medical hospital, the Hokkaido Rehabilitation Support Center, and a regional cancer center.
Medical treatments based on the university's independent basic research, such as a cancer vaccine therapy (a new approach to treating cancer) and nerve regenerative medical techniques for cerebral infractions and spinal cord injuries, are attracting the attention of medical experts in Japan and abroad. The hospital uses cutting-edge medical care technology which includes the introduction of state-of-the-art medical facilities such as a Hybrid operating room, which integrates traditional surgical methods with the da Vinci Surgical System and cardiovascular/cerebrovascular x-ray equipment, and the establishment of the Genetic Counselling Clinic for genetic diagnosis.
As a university hospital, it also plays a central role in clinical education and research, producing outstanding human resources to society through the fostering of medical professionals, organizing seminars for specialists and other efforts.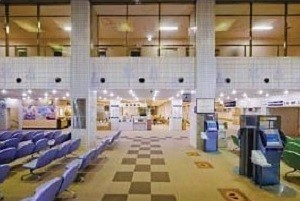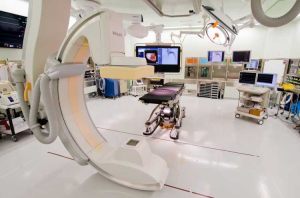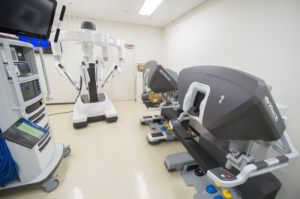 Clinical Divisions
Division of Gastroenterology and Hepatology
Division of Rheumatology
Division of Cardiovascular, Renal and Metabolic Medicine
Division of Respiratory Medicine and Allergology
Division of Medical Oncology
Division of Hematology
Division of Neurology
Division of Surgery, Surgical Oncology and Science
Division of Cardiovascular Surgery
Division of Thoracic Surgery
Division of Orthopaedic Surgery
Division of Neurosurgery
Division of Neural Regenerative Medicine
Division of Gynecology
Division of Perinatal Medicine
Division of Pediatrics
Division of Ophthalmology
Division of Dermatology
Division of Plastic and Reconstructive Surgery
Division of Urology
Division of Otolaryngology
Division of Neuropsychiatry
Division of Radiology Oncology
Division of Diagnostic Radiology
Division of Anesthesiology
Division of General Medicine
Division of Oral Surgery
Division of Rehabilitation
Division of Medical Genetics and Genomics
Central Clinical Divisions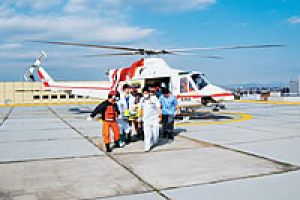 Division of Hospital Administration
Division of Health Care Administration and Management
Division of Hospital Pharmacy
Division of Laboratory Diagnosis
Division of Surgical Pathology
Division of Radiology and Nuclear Medicine
Division of Operating Facilities
Division of Linen and Appliance Supply
Division of Rehabilitation
Advanced Critical Care and Emergency Center
Division of Intensive Care Medicine
Division of Medical Safety and Risk Management
Division of Infection Control
Clinical Engineering Office
Division of Nursing
Medical Liaison Welfare Center
Nutritional Support Center
Clinical Training Center
Center for Nursing Career Support
Division of Medical Information
Clinical Research Support Center